Stop in our Farm Store for a cold or hot drink, a quick bite to eat or grab some of our pre-picked fruit. Don't forget the animals! Animal food can be purchased at any register. Browse a sampling of our Farm Store offerings below. Order ice cream, lunch, slushies and more from our menu at any register .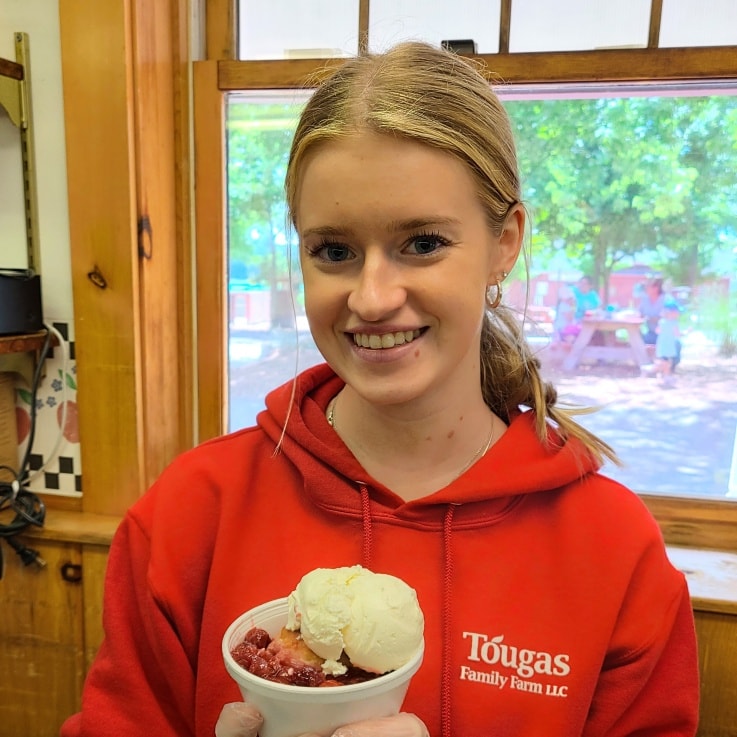 This Week's Top
Five Tougas Picks!
Our Family and Staff Favorites - Try One Today!
Amazing Salsa & Chips
Local Honey
New England Maple Syrup
Jams and Preserves
Specialty Hot Sauces
---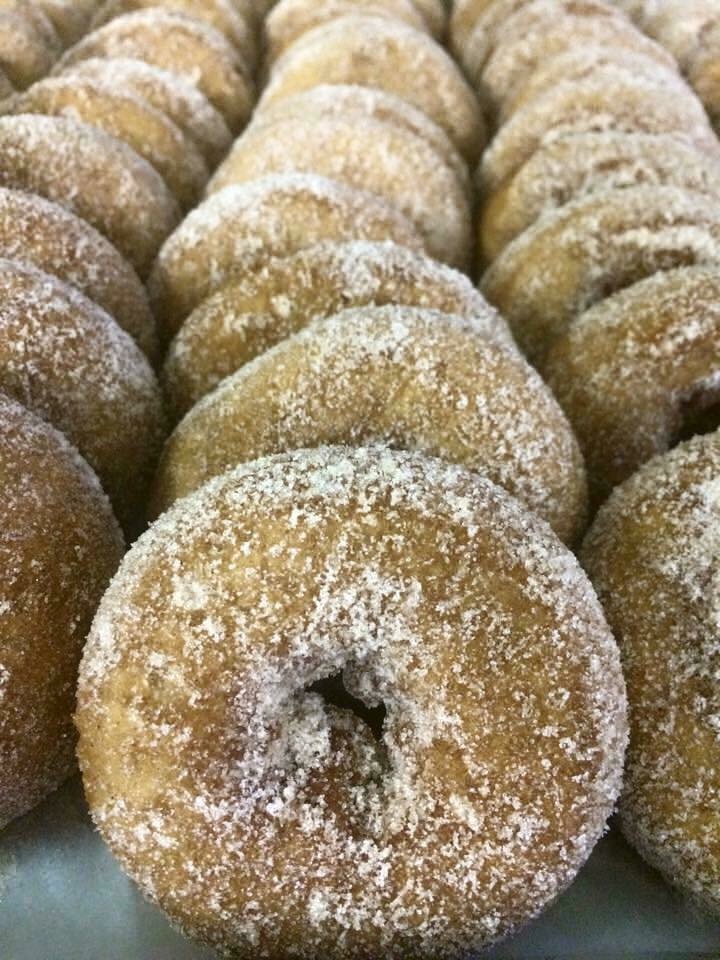 Farm-Made
Cider Donuts
Made daily! Soft, delicious donuts that will have you licking your fingers clean. Look for the DONUT sign on the far side of the Farm Store. Sold as individual donuts or half-dozen bags. See donut ingredient list here.
Apple Cider Donuts rolled hot in Cinnamon Sugar
Apple Cider Donuts Plain
Fruit Cider Donuts – Cider donut with fruit, changing with the season (Strawberry, Blueberry)
---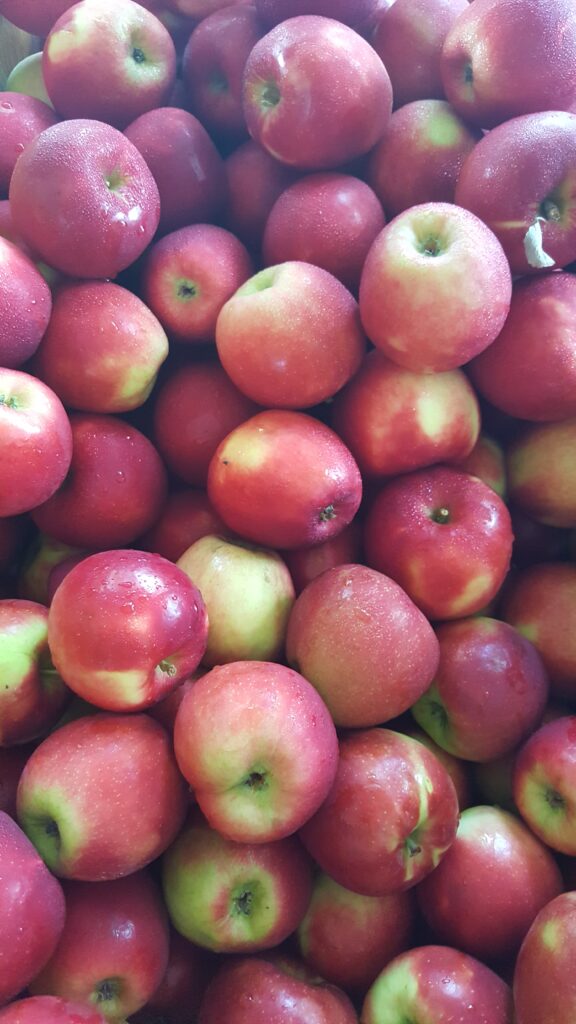 Our Pre-Picked
Fresh Fruit
Don't have time to pick your own? Stop by and grab some pre-picked fruit! Harvested at peak ripeness, our fruit tastes great and is packaged for your convenience. Download our recipe book here.
Pre-picked fruit each season:
Strawberries
Cherries (Sweet & Tart)
Blackberries
Nectarines
Peaches (Donut, Yellow, White)
Apples
Pumpkins
---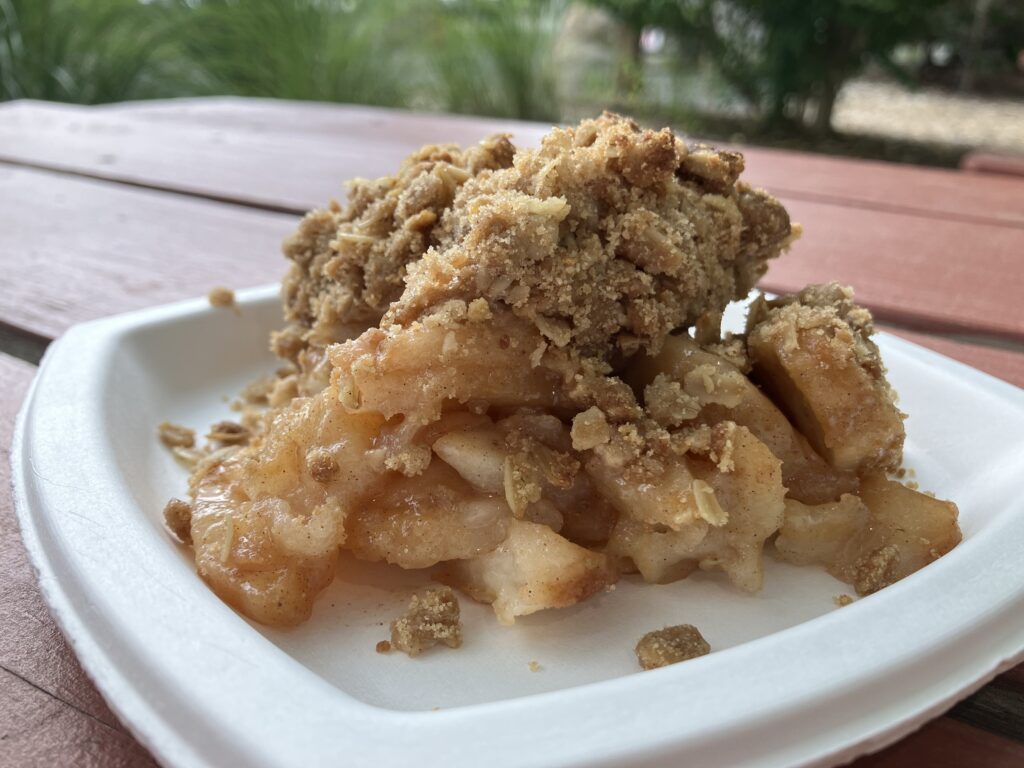 Our Bakery
Baked right here in our Farm Kitchen! The hardest part will be deciding which you want. Order a cup of coffee at the register, grab a table outside and enjoy.
Farm-Fruit Crisps
Farm-Fruit Cobblers
Apple Dumplings (Seasonal)
Pies & Pie Slices
Cookies
Scones
Caramel Apples (Seasonal)
---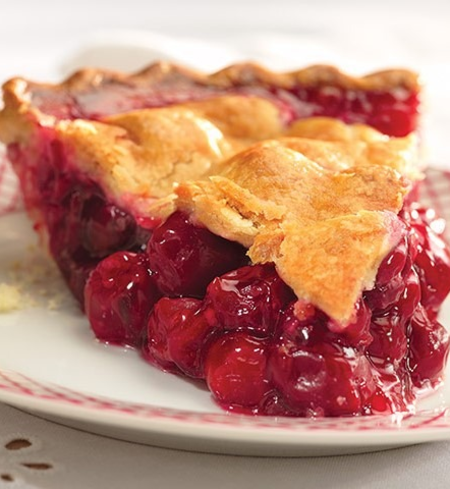 Ready-to-Bake Pies &
Baking Mixes
Having company or want to enjoy a baked-good later? Bring home a frozen pie or baking mix and fill your home with the sweet smell of farm-fresh baked goods. Frozen pies are located in our Farm Store freezer by the backdoor. Baking mixes are found throughout the store.
Apple Pie
Strawberry Rhubarb Pie
Blueberry Pie
Cherry Pie
Peach Pie
Very Berry Pie
Pumpkin Pie
Cobbler Mix
Crisp Mix
Pancake Mix
Beer Bread Mix
Quick Bread Mix
Fritter Mix
---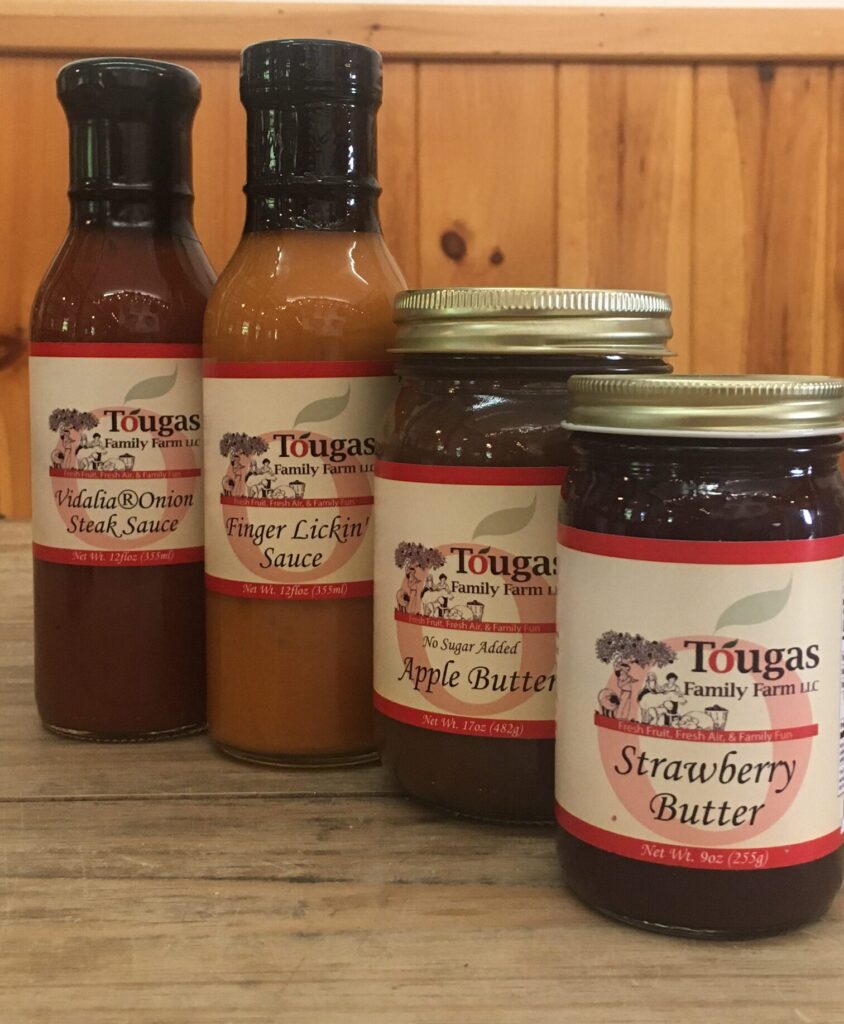 Fruit Preserves,
Fruit Butters & Sauces
Enjoy fruit all year long with our large selection of preserves, jellies, butters and sauces. Dress-up your toast and salads or marinate your favorite cut of meat with something from our amazing selection.
Preserves – Strawberry, Cherry, Blueberry, Blackberry, Peach, Mixed Berry, Red Raspberry
Butters – Apple, Blackberry, Cherry, Peach, Pumpkin
Jellies – Cider, Blackberry, Pepper Jellies
Sauces – Salad dressings, Hot Sauces, BBQ Sauces, Glazes
---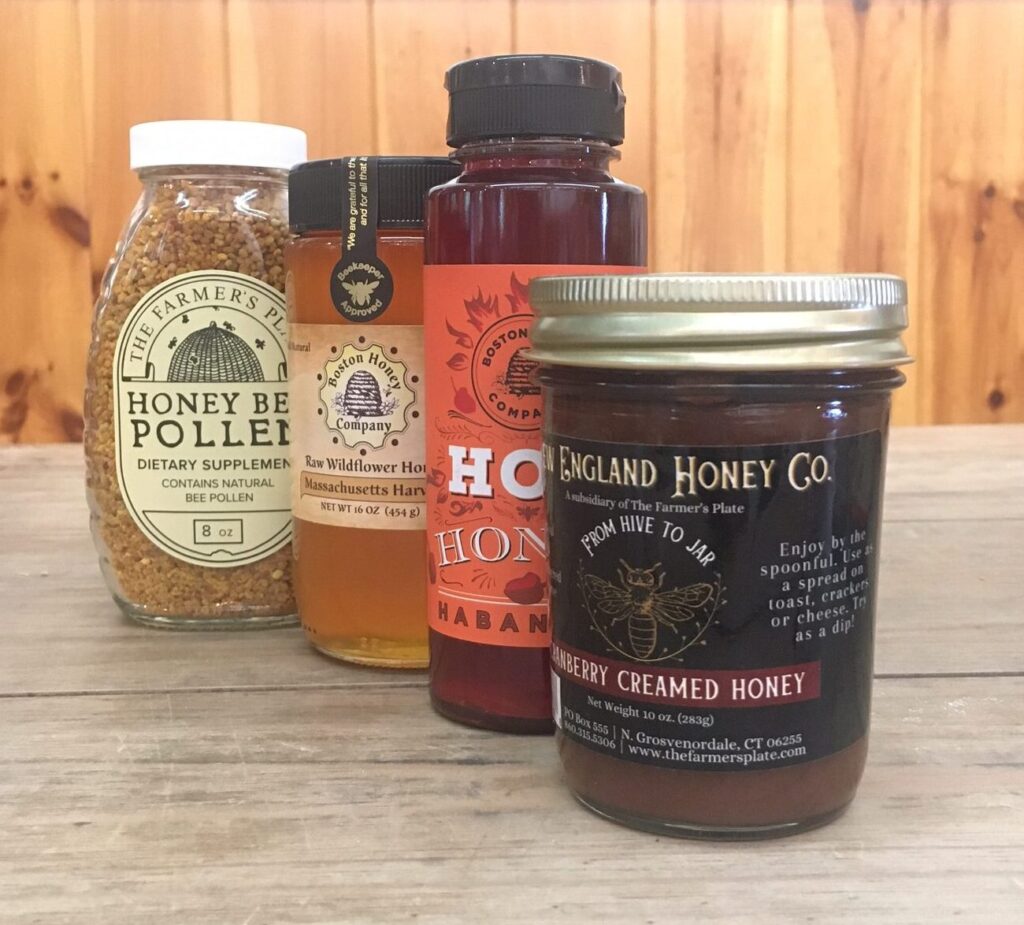 Honey & Syrups
We carry New England honey, some from bees that visited our farm in the spring! The maple syrup represents the best of New England. Try something different with a fruit syrup!
Honey Sticks – Individual sticks of honey for your snacking pleasure
Honey – Raw Wildflower Honey, Creamed Honey, Hot Honey
Honey Bee Pollen
Maple Syrup – 8oz or 12oz
Berry Syrup – Apple Cinnamon, Blackberry, Strawberry, Peach, Raspberry
---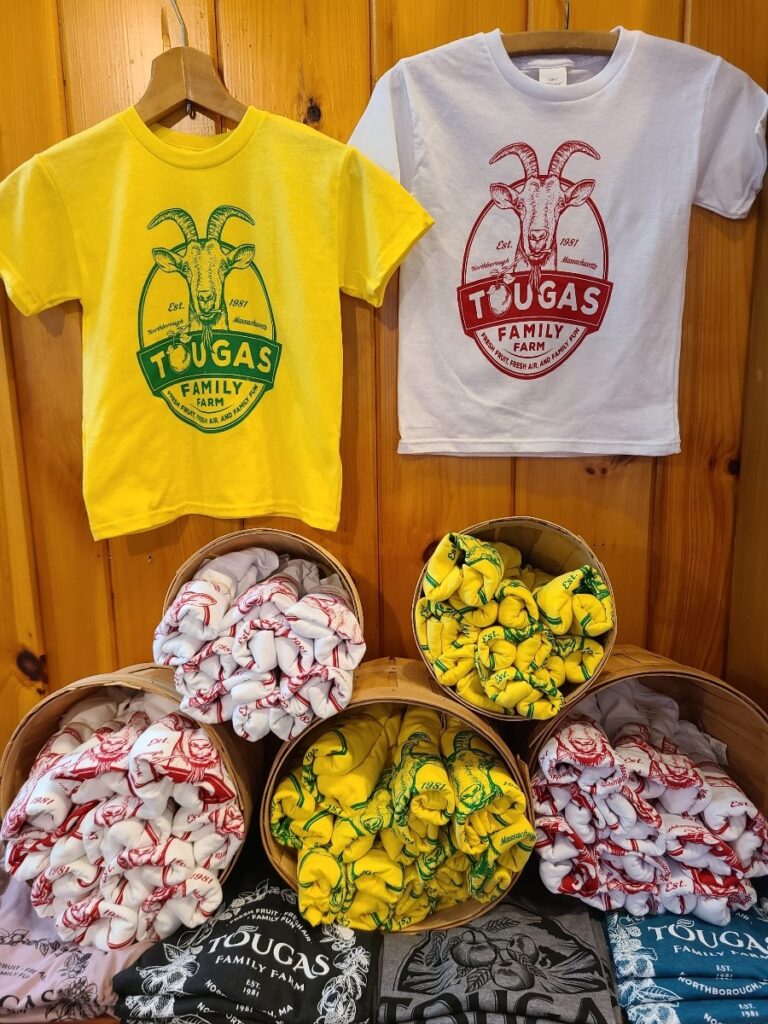 Tougas Fan
Merchandise
Bring the farm fun with you with one of our ultra-soft Tougas branded t-shirts or tank tops. Stay warm with one of our handmade felt hats while apple picking or just getting through the winter. 
Kid's Shirts – Our goat mascot and logo. Assorted colors
Adult Shirts – Assorted colors and styles
Magnets – With our logo and goat mascot
Felt Hats – Handmade, warm felt hats in fun fruit styles. Strawberry, Cherry, Blueberry, Apple, Pumpkin. Child & Adult Sizes
---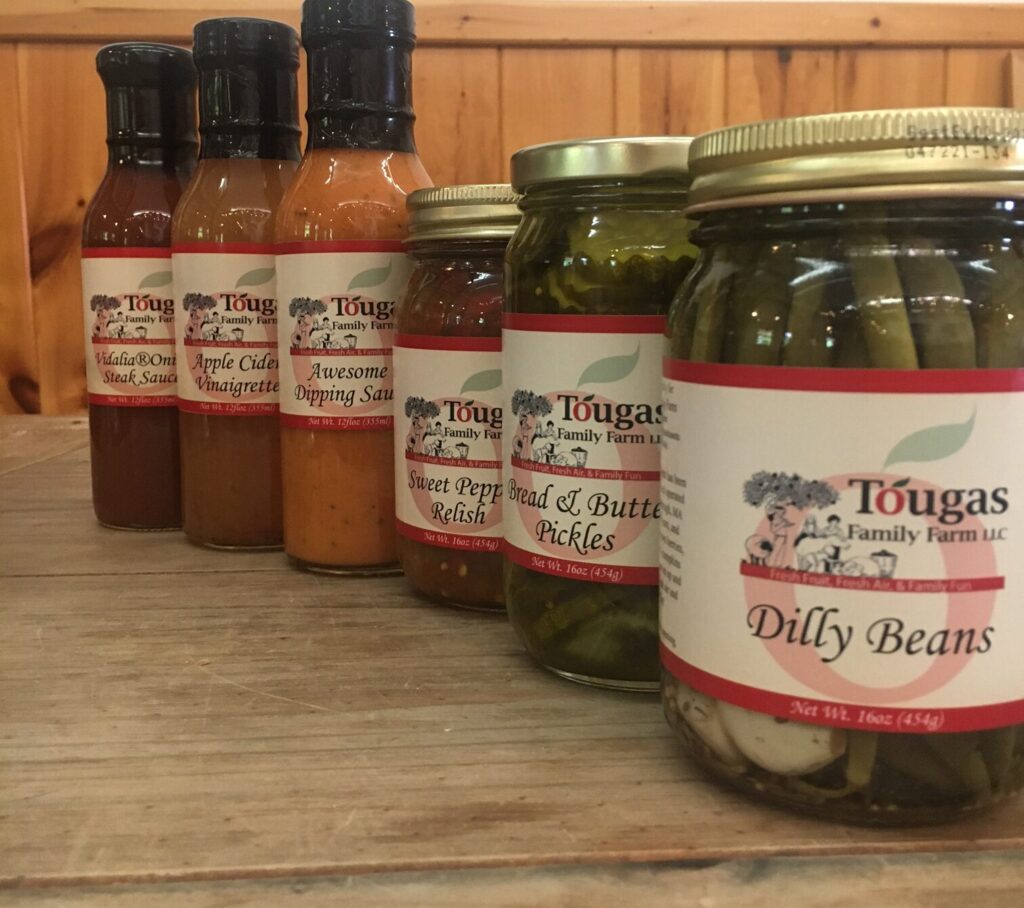 Relishes, Pickles &
Hot Sauce
Whether you are looking to add heat or build more flavor, our selection of relishes, sauces and pickles offer something for everyone. From mild to hot, simple to complex our selection can't be beat!
Relishes – Vidalia Onion, Sweet Pepper, Hot Pepper
Pickles – Bread & Butter, Dill, Beets, Dilly Beans, Kickles
Sauces – Hot Sauces, BBQ Sauces, Glazes, Salad dressings, Dipping Sauces
---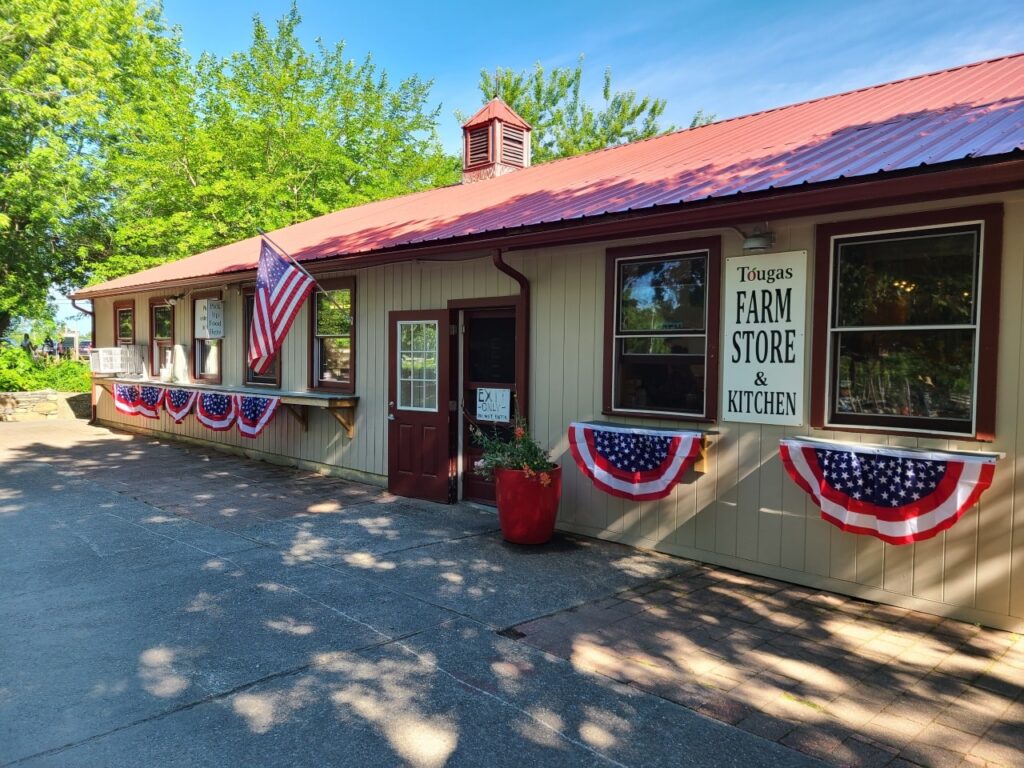 Home Goods
Our handpicked selection of helpful kitchen tools, gadgets and home accessories that help you process your fruit and decorate your home. Great gifts too!
Kitchen Tools – Strawberry hullers, apple peelers & corers, honey dippers, pie cutters, pie crust cutters, cherry pitters
Handmade Fair Trade African Baskets & Bags
Homemade Soap
Homemade Candles
Home Decorative Items
---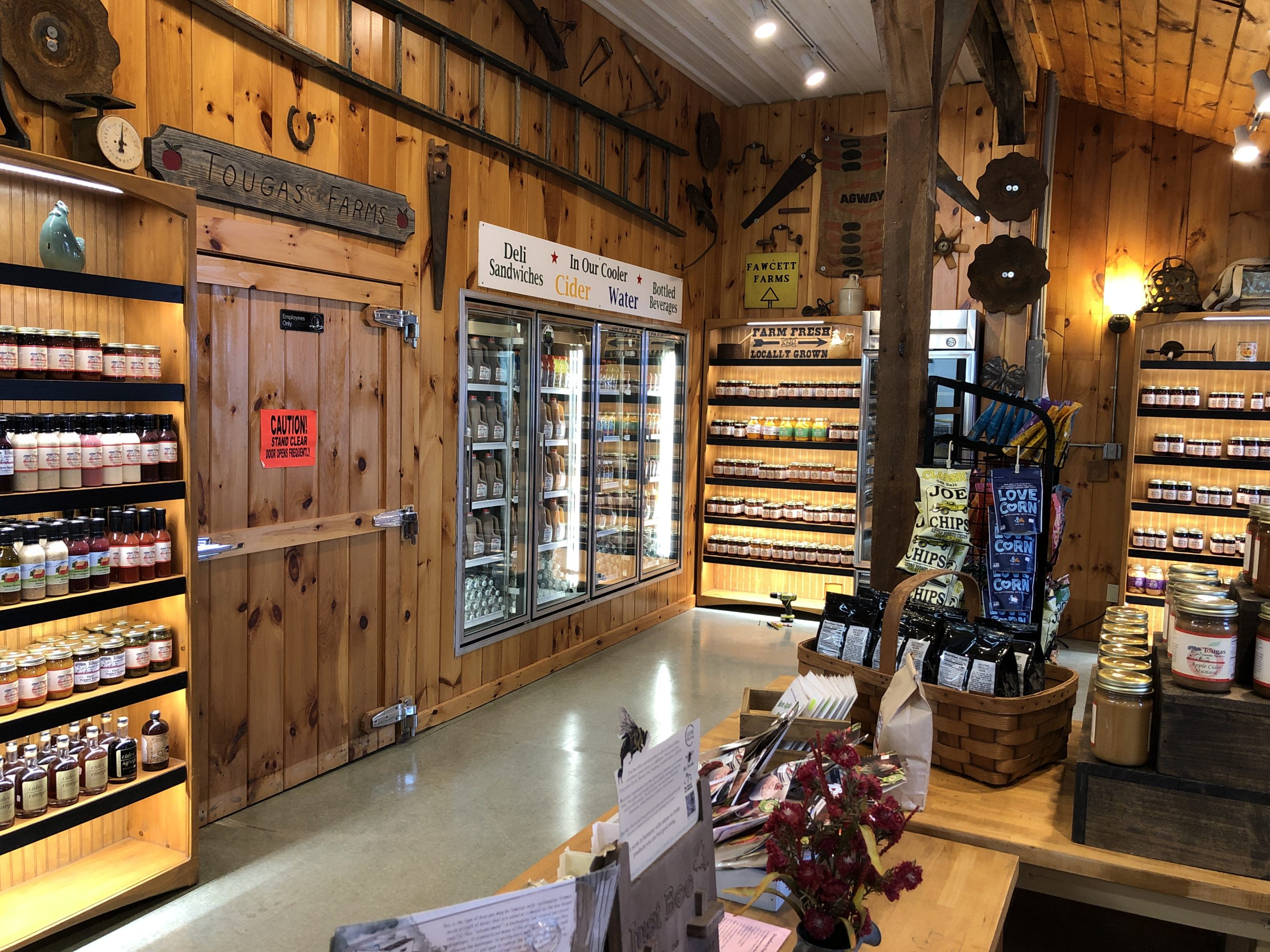 Self-Serve Cooler
Directly in front of you as you enter our Farm Store, the self-serve cooler is stocked with cold drinks and snacks for your convenience.
Apple Cider – 16oz, half-gallon or gallon
Bottled Water
Gatorade – Assorted flavors
Lemonade or Pink Lemonade
Juice – Assorted flavors
Ice Tea
Soda
Seltzer Water
Assorted Snacks – Yogurt, Cheese Stick, Hummus
---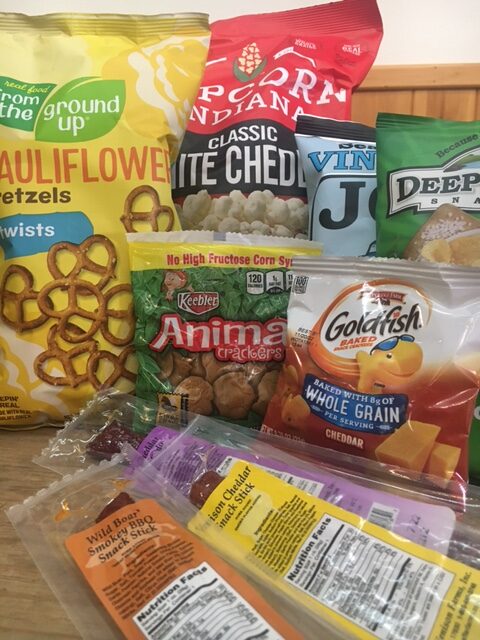 Snacks & Chips
Choose from a large collection of chips, pretzels, crackers, jerky, popcorn and more! Easy to grab and go, single serving options for a quick pick-me-up.
---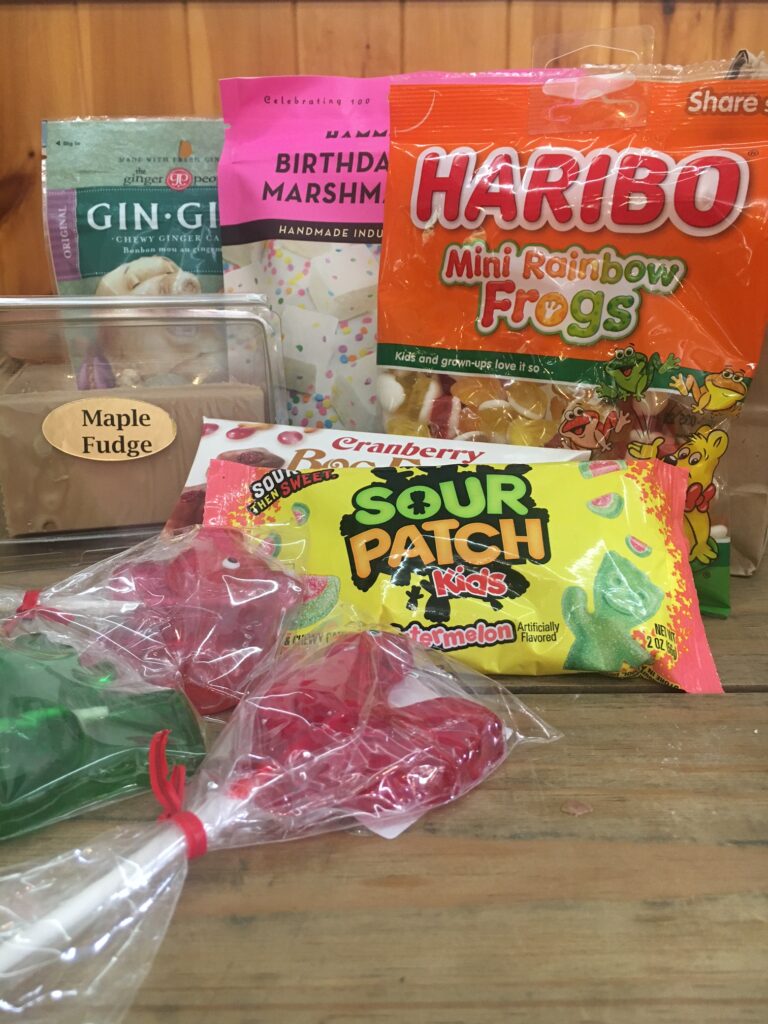 Candy Favorites
Candy favorites like M&M's, Gummy Bears, lollipops, Gin-Gins and more.  
---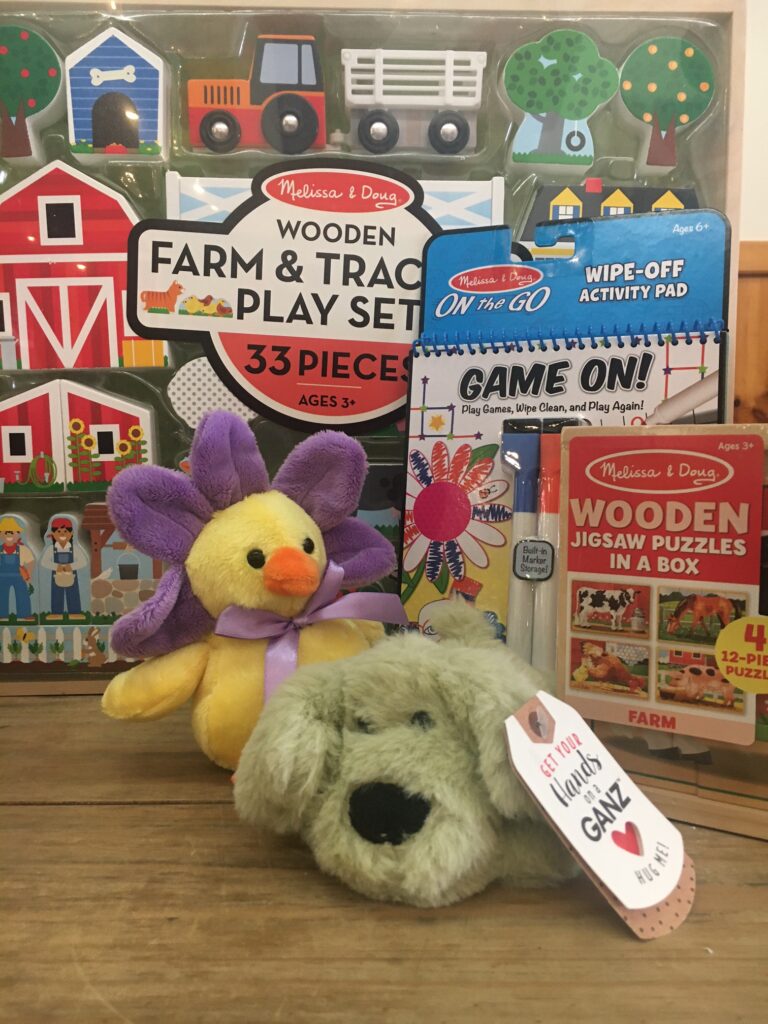 Children's Activities
Classic toys, activity books, wooden puzzles, wooden toys, Melissa & Doug and stuffed animals with an animal & farm theme. 
Plus tax or 7% meals tax when applicable. All items subject to change without notice.