Fall Weekends & Fall Monday Holidays Only. There's nothing quite like fall in New England and here at the farm is no exception. Come spend the day with the family picking apples, playing on the playground, feeding the animals and grabbing some food from the Grill Shack, Donut Hut or Apple Tent.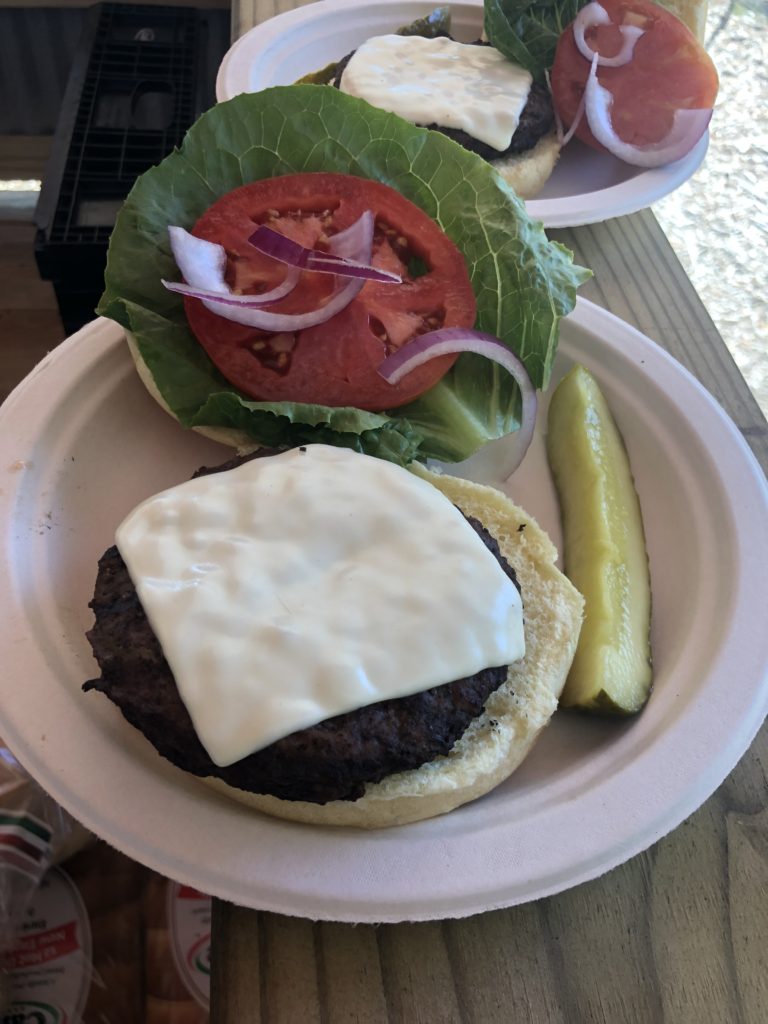 Grill Shack*
Directly in front of the Farm Store during fall weekends and fall holidays only, our Grill masters are busy making tasty lunches to help you refuel and take in the fresh fall air. Grab a plate and a picnic table and enjoy the farm!
Cheeseburger
Hamburger
Veggie Burgers
Chili
Pulled Pork
Mac-n-Cheese
Hot Dog
Variety of Beverages & Chips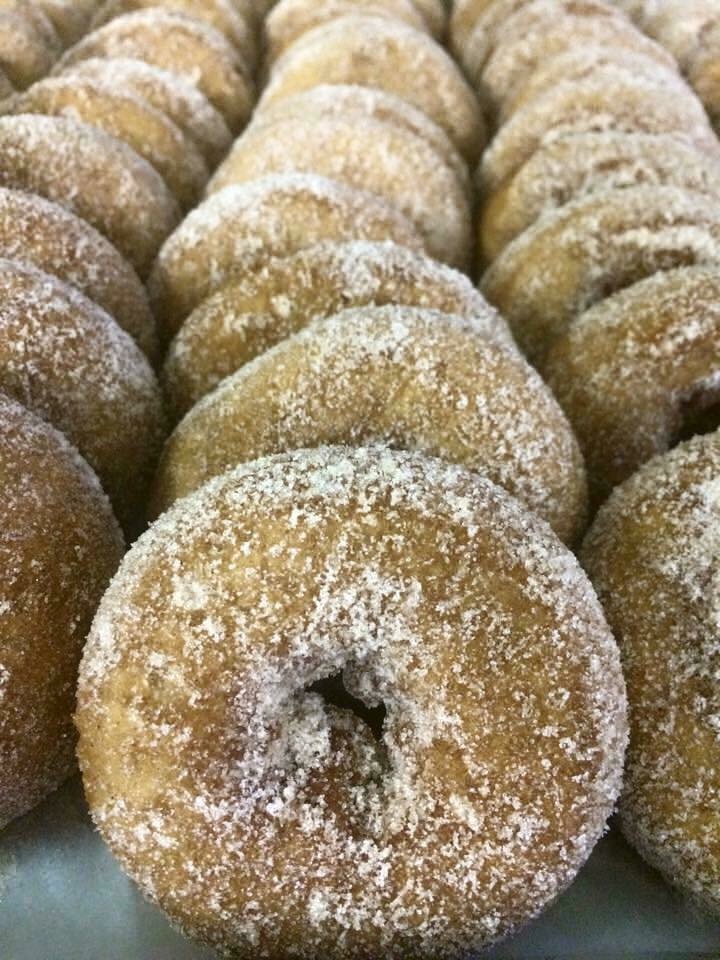 Donut Hut*
Made continuously throughout the day! Soft, delicious donuts that will have you licking your fingers clean. The Donut Hut is open on fall weekends and fall holidays serving donuts, coffee & hot mulled cider. (there are also donuts in the Farm Store & the Apple Tent) See donut ingredient list here.
Apple Cider Donuts rolled hot in Cinnamon Sugar
Apple Cider Donuts Plain
Hot Coffee
Cold Cider
Water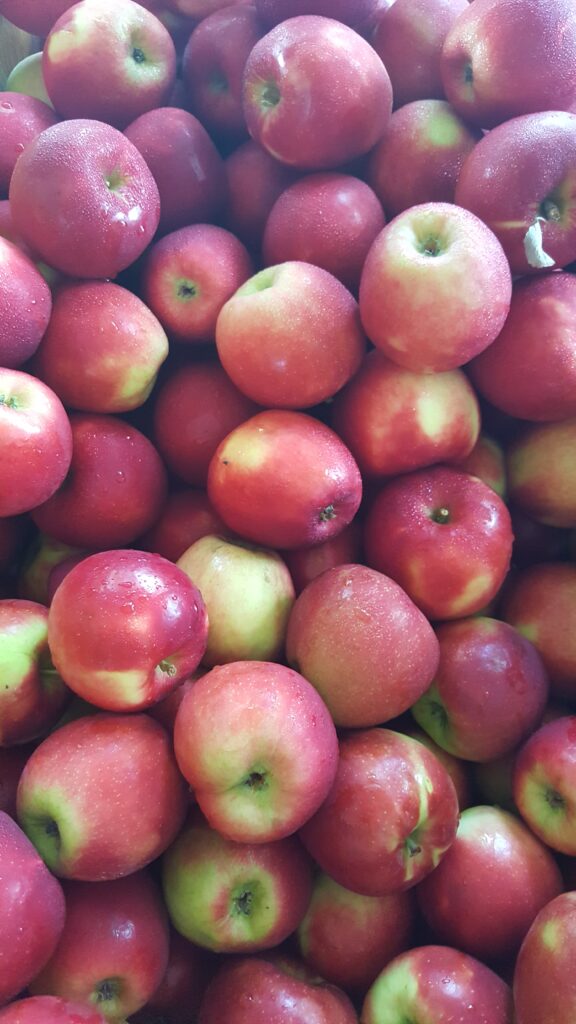 Apple Tent*
Under the Apple Tent you will find all our best sellers from the Farm Store. Pre-picked apples,  cider donuts, and more! See donut ingredient list here.
Apple Cider Donuts
Pre-Picked Apples
Apple Crisp, Pies & Other Farm Baked Goodies
Caramel Apples
Snacks & Candy
Apple Cider & Other Beverages
Pumpkins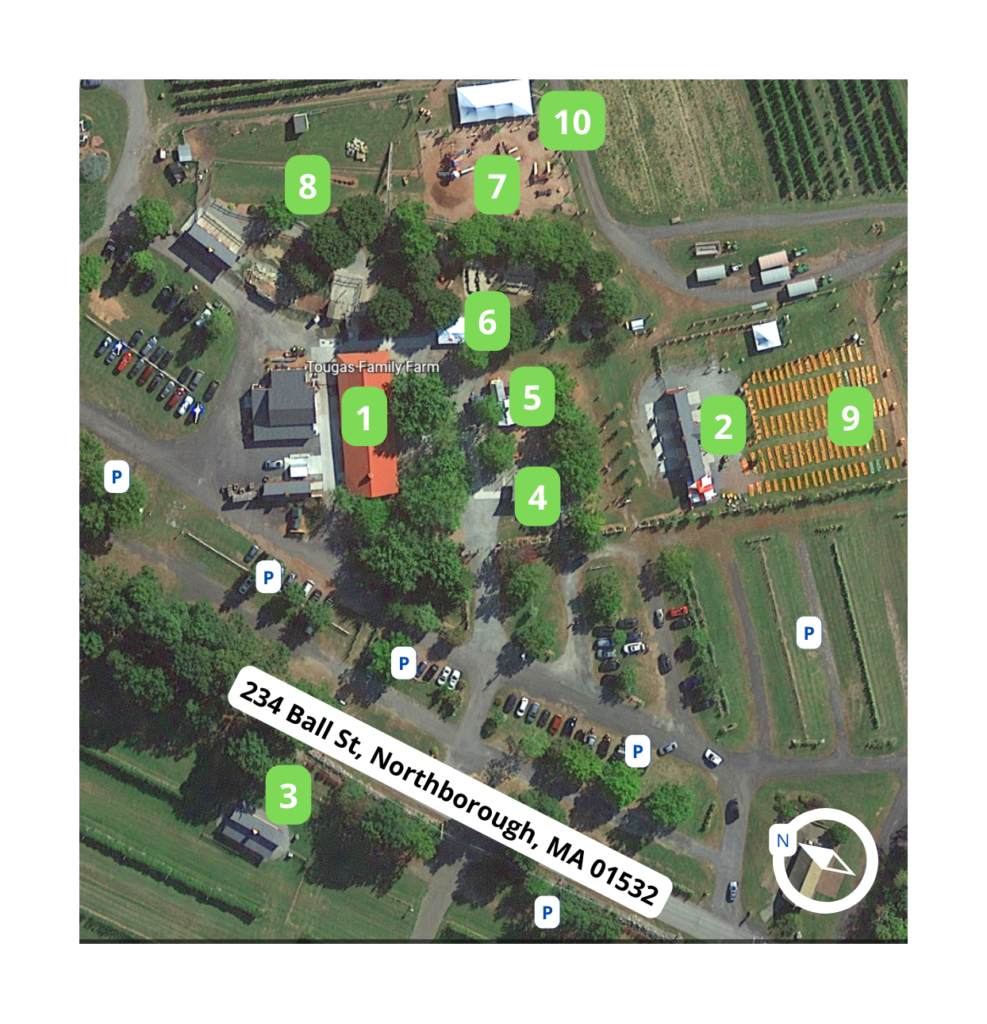 Farm Map
1. Farm Store & Farm Kitchen
2. East u-Pick Entrance
3. West u-Pick Entrance
4. Donut Hut*
5. Grill Shack*
6. Apple Tent*
7. Playground
8. Animals
9. Pumpkins (Fall Only)
10. Company Outings
P = Parking


* Open Fall Weekend and Fall Monday Holidays ONLY